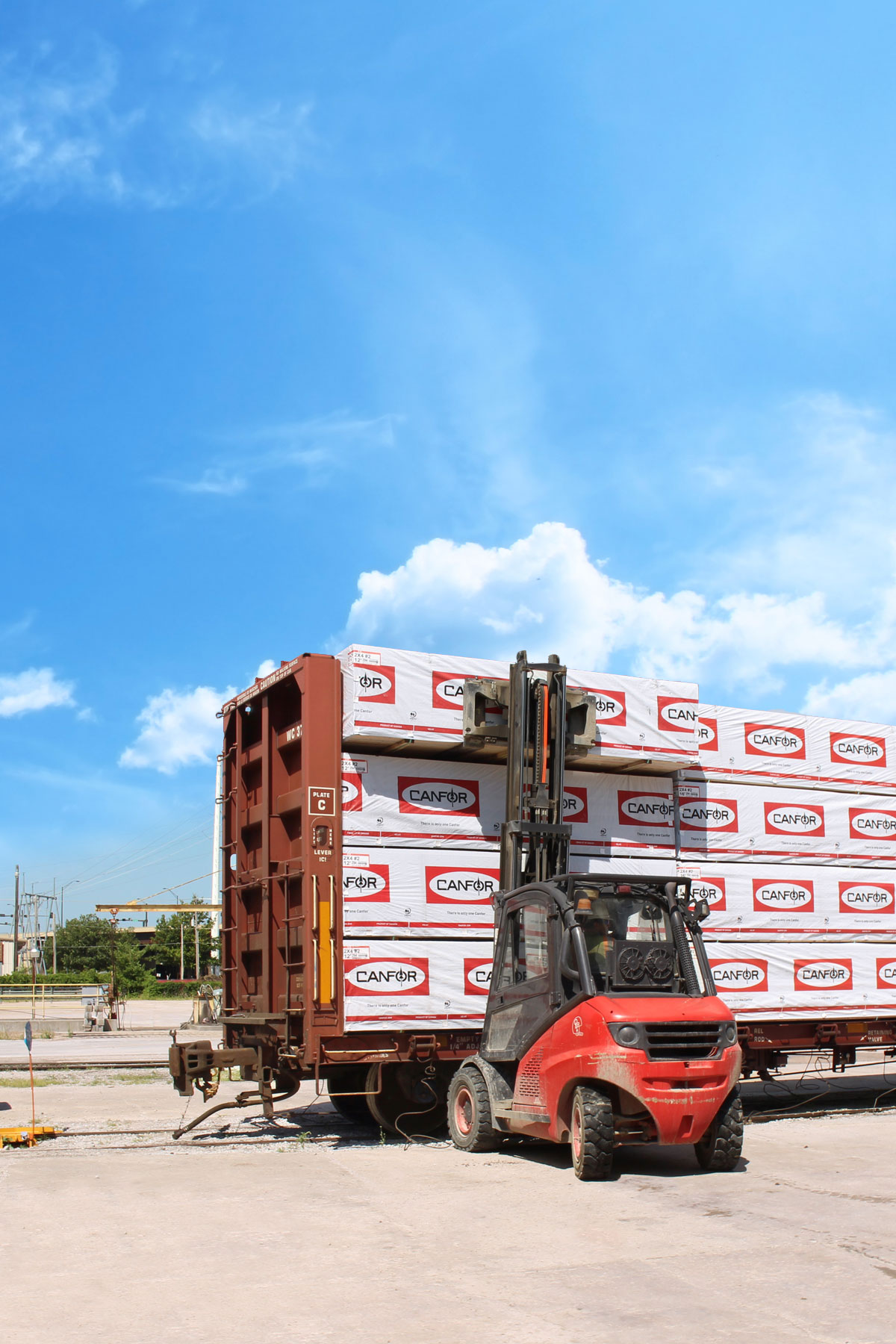 Transloading
Transloading is the transfer of a product or material from either truck to railcar or railcar to truck.  A key benefit to transloading is that it's more efficient and cost effective on transporting products long distances. They use less fuel and produce fewer emissions than trucks. Trucks are better at a short haul. A transload facility like the OL&B allows you to combine the strengths of both shipping by rail and trucks.
What products can be transloaded? Simply put, if a product is shipped by truck, it can be shipped by rail. Shipping by rail can reach wherever you need to go domestically or internationally.
Along these tracks there is also a great dedication to safety, and overnight there are security patrols to ensure safety long after the day is done.
A few key features:

BNSF Railway and Union Pacific Railroad Interchange
Open to the entire rail system
Railcar to Truck
Truck to Railcar
Truck to Truck
Concrete and gravel storage area
Fenced storage area
Security patrols
Railcar repair shop on site

Scale on site
Railcar storage and staging available on site
Certified equipment operators

Forklifts
Loaders
Conveyor
And more…

Dedicated to safety

35+ years FRA reportable accident free
Jake Award recipient since 1995
Deliveries to OL&B for Transloading: 1937 Dudley, Lincoln NE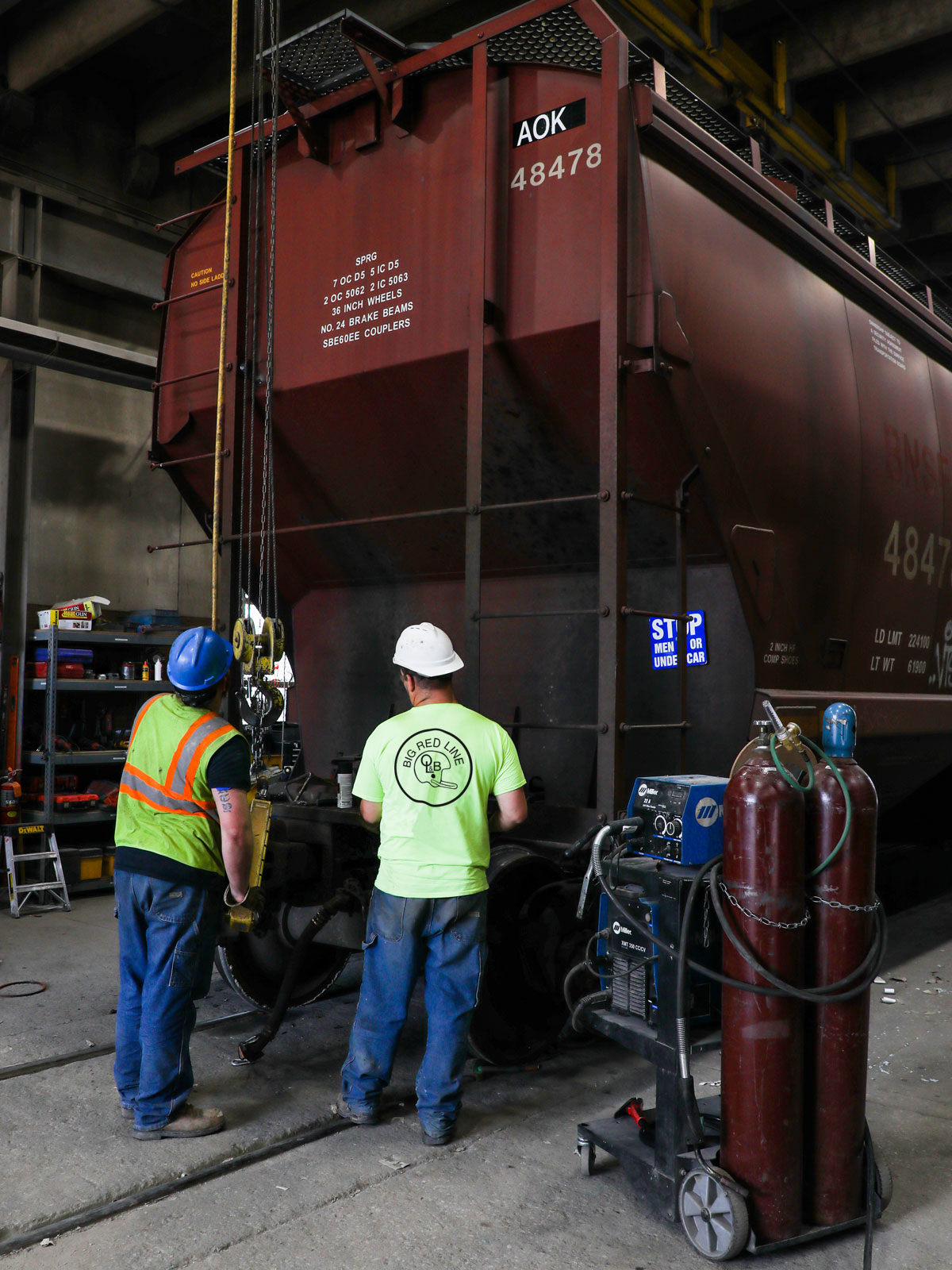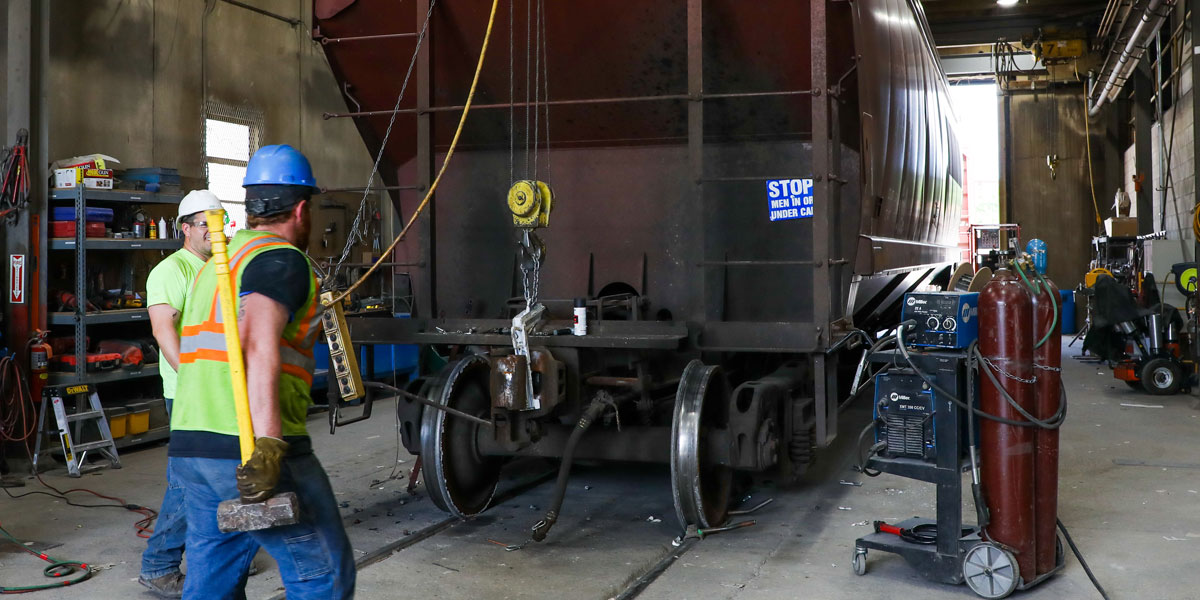 Railcar Repair
The OL&B Railcar Shop offers both a car repair shop, located at our Lincoln location as well as a mobile car repair service. We can receive and ship cars from both the BNSF and the Union Pacific. We have the ability to repair, clean, and then store cars without needing to ship the car anywhere else. Our car repair capabilities are listed below.
Body:
Welding Repairs
Straighten Parts
Hand Holds
Grab Irons
Crossover Boards
Catwalk
Center Plates
Lids
Slides
Outlet Gates
Doors
All Angle Post
Reflective Tape
Stenciling
Graffiti Removal
Painting
Cleaning
Brake Systems:

Brake Shoes
Brake Shoe Keys
Hand Brakes
Brake Linkage
Air Valves
Air Brake Piping
Air Tank Reservoirs
Single Car Air Brake Test
Brake Beams
Brake Levers
Trucks:
Side Frames
Bolster
Center Pins
Friction Wedges
Truck Springs
Pedestal Roof Liners
Bolster Picket Wear Plates
Side Frame Column Plates
Brake Beam Guide Plates
Roller Bearing Adapters
Side Frame Bearings
Wheel Sets
Draft System:
Couplers
Craft Gears
Yokes
Knuckles
Bins
Coupler Carrier Wear Plates
Uncoupling Levers
Body:

Welding Repairs
Straighten Parts
Hand Holds
Grab Irons
Crossover Boards
Catwalk
Center Plates
Lids
Slides
Outlet Gates
Doors
All Angle Post
Reflective Tape
Stenciling
Graffiti Removal
Painting
Cleaning

Brake Systems:


Brake Shoes
Brake Shoe Keys
Hand Brakes
Brake Linkage
Air Valves
Air Brake Piping
Air Tank Reservoirs
Single Car Air Brake Test
Brake Beams
Brake Levers

Trucks:

Side Frames
Bolster
Center Pins
Friction Wedges
Truck Springs
Pedestal Roof Liners
Bolster Picket Wear Plates
Side Frame Column Plates
Brake Beam Guide Plates
Roller Bearing Adapters
Side Frame Bearings
Wheel Sets

Draft System:

Couplers
Craft Gears
Yokes
Knuckles
Bins
Coupler Carrier Wear Plates
Uncoupling Levers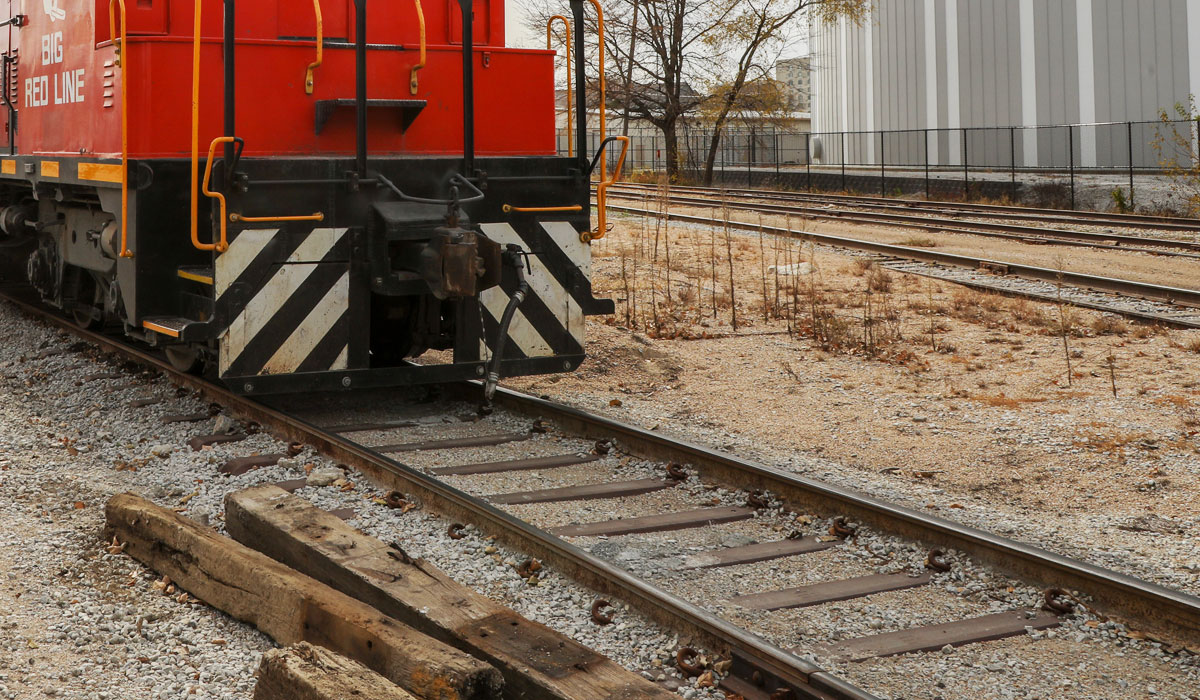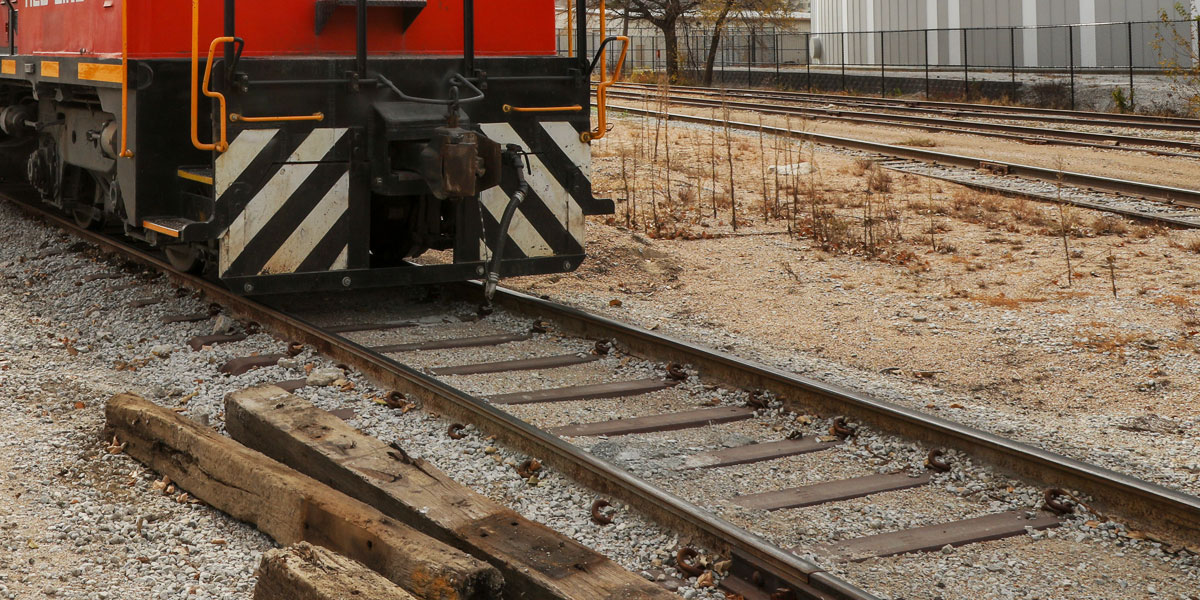 Track Repair
Track Structure:

Ballast
Ties, Plates, & Joints
Rail (excludes continuous welded rail (CWR))
Turnouts, Switches, Frogs, & Guards
Welding (excludes CWR)
Industrial Track Inspections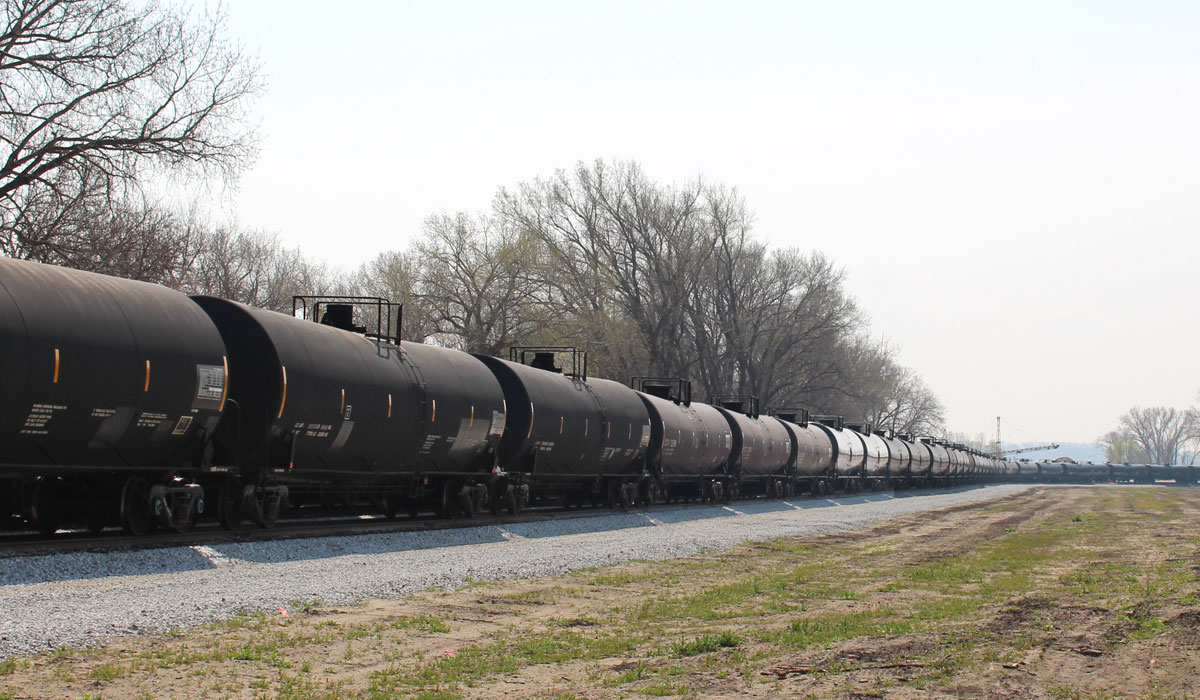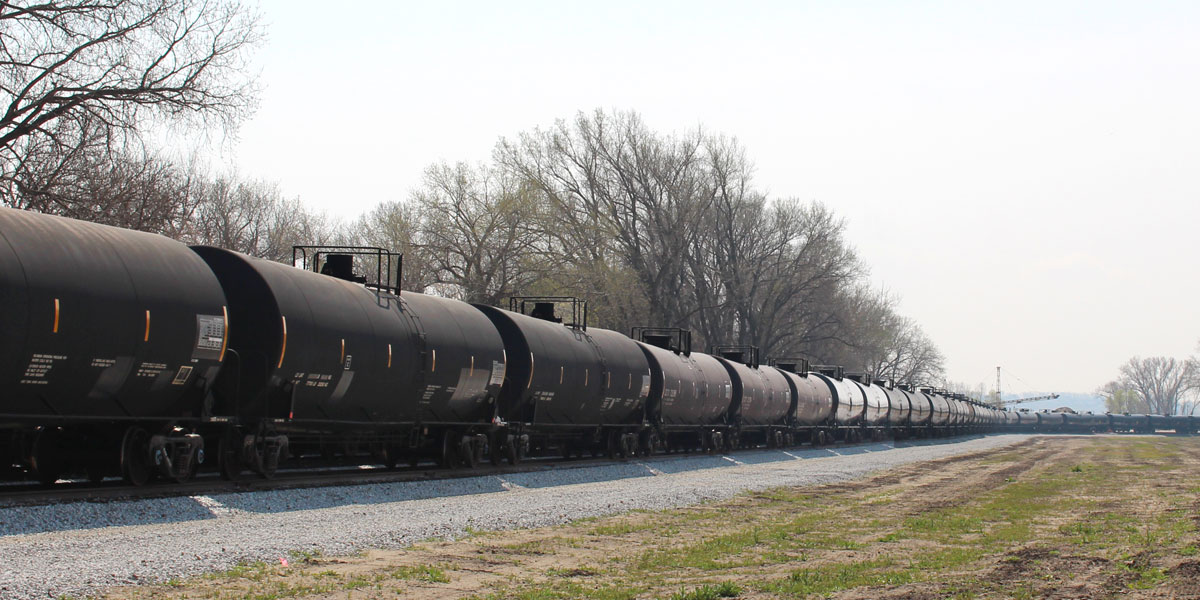 Railcar Storage
25,550 track feet for railcar storage and railcar staging space
BNSF and Union Pacific interchange
Centralized location
Single railcar storage
Unit train railcar storage
Empty railcar storage
Loaded railcar storage
Lease return storage
Short term space
Long term space
Quick turn around
Cherry picking
Any combination of storage, railcar repair, and transloading
25,550 track feet for railcar storage and railcar staging space
BNSF and Union Pacific interchange
Centralized location
Single railcar storage
Unit train railcar storage
Empty railcar storage
Loaded railcar storage
Lease return storage
Short term space
Long term space
Quick turn around
Cherry picking
Any combination of storage, railcar repair, and transloading